References
Petro Management Group Ltd.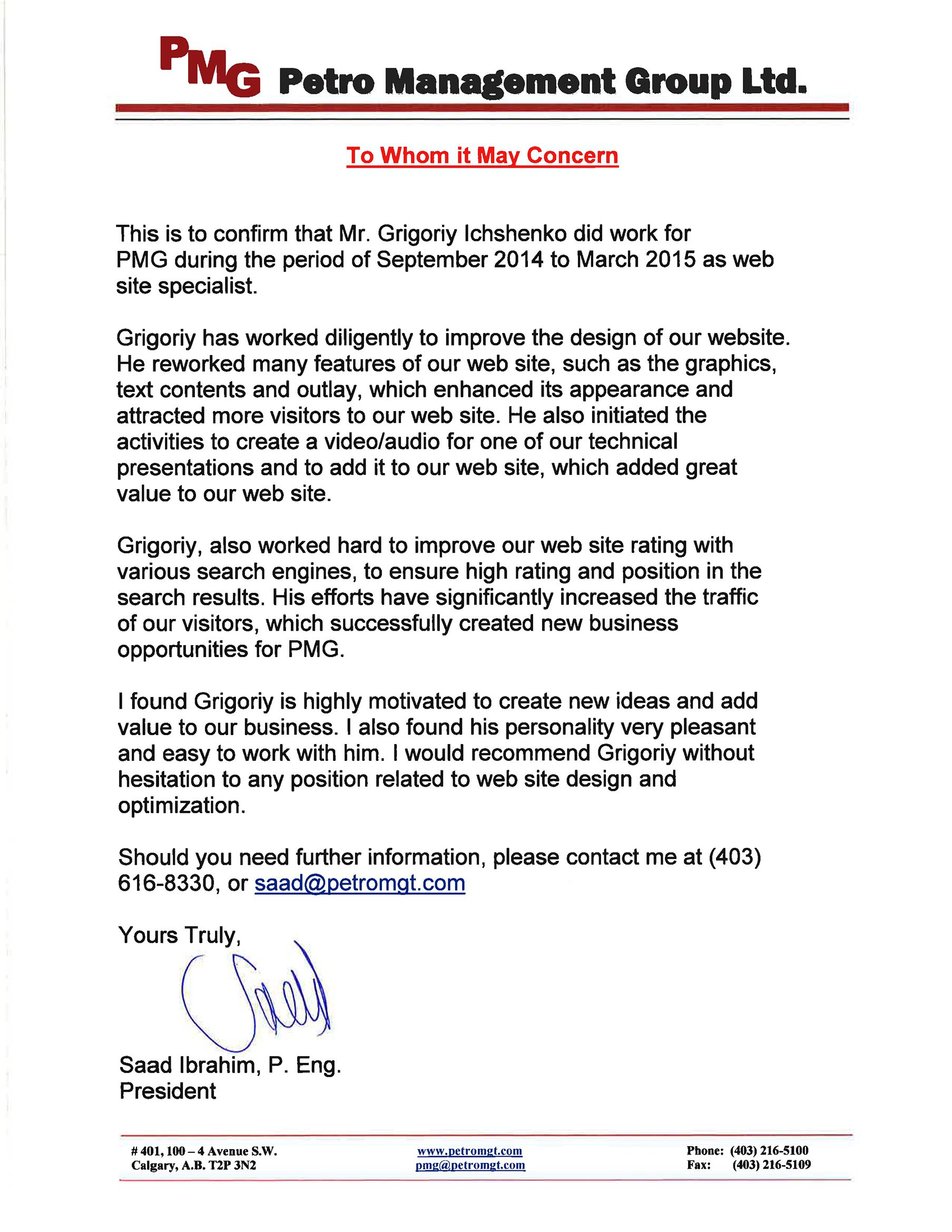 This is to confirm that Mr. Grigoriy Ichshenko did work for PMG during the period of September 2014 to March 2015 as web site specialist.
Grigoriy has worked diligently to improve the design of our website. He reworked many features of our web site, such as the graphics, text contents and outlay, wich enhanced its appearance and attracted more visitors to our web site. He also initiated the activities to create a video/audio for one of our technical presentations and to add it to our web site, which added great value to our web site.
Grigoriy, also worked hard to improve our web site rating with various search engines, to ensure high rating and position in the search results. His efforts have significantly increased the traffic of our visitors, which successfully created new business opportunities for PMG.
I found Grigoriy is highly motivated to create new ideas and add value to our business. I also found his personality very pleasant and easy to work with him. I would recommend Grigoriy without hesitation to any position related to web site design and optimization.
Should you need further information, please contact me at (403) 616-8330
Personnel Recruitment Center «Career — Holdings»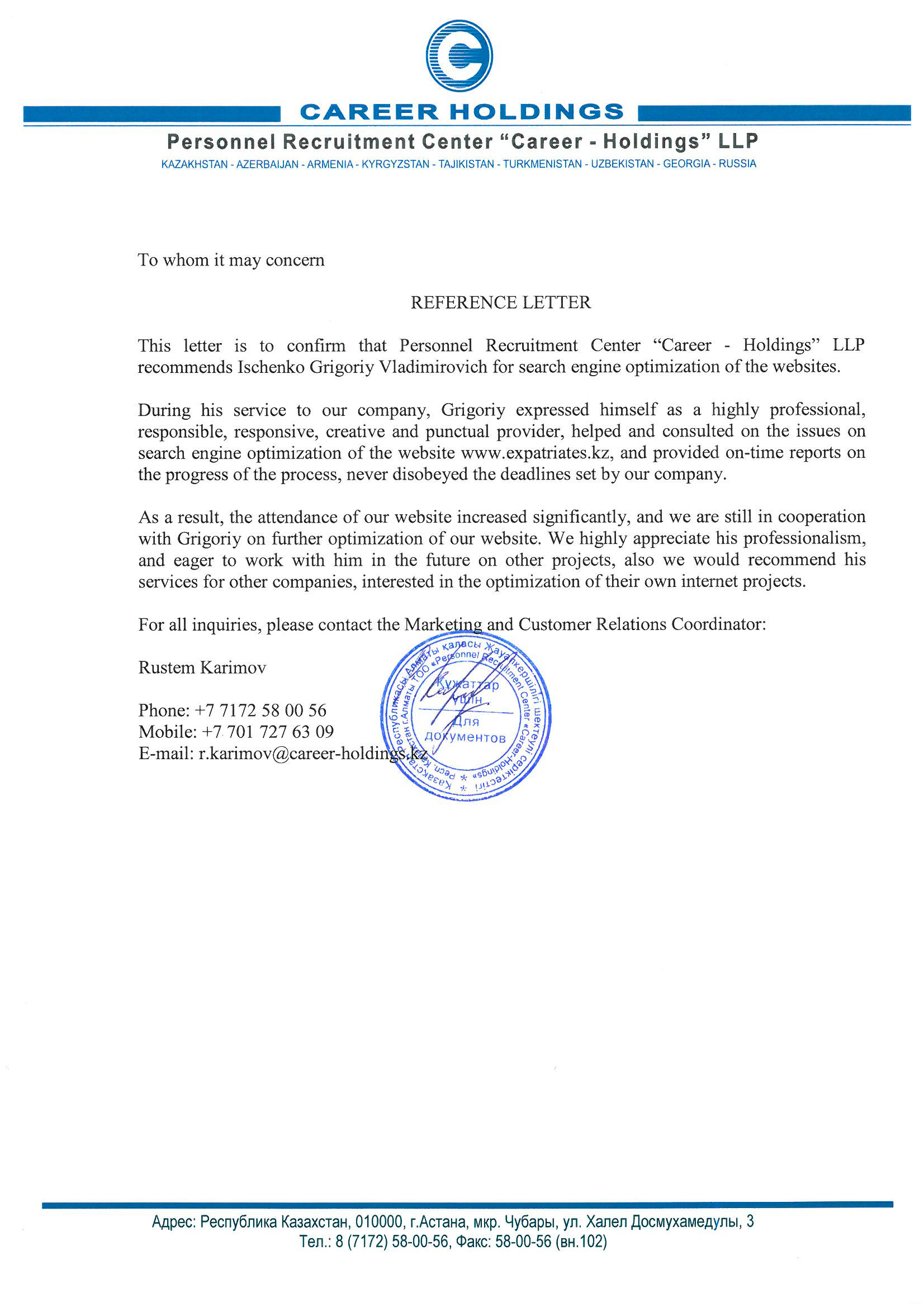 This letter is to confirm that Personnel Recruitment Center "Career – Holdings" LLP recommends Ischenko Grigoriy Vladimirovich for search engine optimization of the websites.
During his service to our company, Grigoriy expressed himself as a highly professional, responsible, responsive, creative and punctual provider, helped and consulted on the issues on search engine optimization of the websites www.expatriates.kz, and provided on-time reports on the progress, never disobeyed the deadlines set by our company.
As a result, the attendance of our websites increased significantly, and we are still in cooperation with Grigoriy on further optimization of our websites. We highly appreciate his professionalism, and eager to work with him in the future on other projects, also we would recommend his SEO services for other companies, interested in the optimization of their own internet projects.